State-of-the-Art Hemp Farm for Sale
In the heart of Adams County lies a groundbreaking agricultural venture that is redefining the cultivation of hemp – SAI Fresh Farms. With 52 acres of prime land and a large cutting-edge hydroponic farming green house. this state-of-the-art hemp farm is leading the way in sustainable and innovative farming practices. In this article, we will explore how SAI Fresh Farms is revolutionizing hemp cultivation and paving the path for a greener and more efficient future.
SAI Fresh Farms Inc. appears to be selling its farm and has no affiliation, other than the Hemp industry, with Groff NA or Steve Groff.  We've reached out to the company, and they could not be reached for publishing this article.
The property is currently listed at $11 Million Dollars.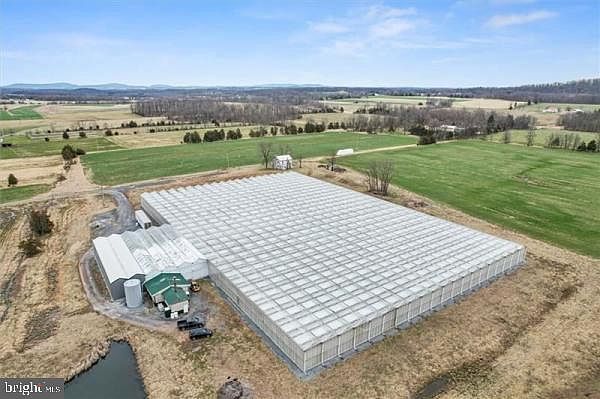 Is Central PA Pioneering the Hemp Industry?

Mr. Groff was a york county native, and his passion for innovation manifested in his pivotal role as a key proponent of the state's burgeoning hemp industry. Recognizing the vast potential of hemp and its numerous applications, Groff embarked on a journey to establish state-of-the-art hydroponic hemp farming techniques on his property. His efforts aimed to revolutionize hemp cultivation, optimize yields, and ensure a sustainable future for the industry.
See our Article: https://susquehannasignal.com/pa-hemp-processor-looking-to-meet-with-potential-hemp-farmers/